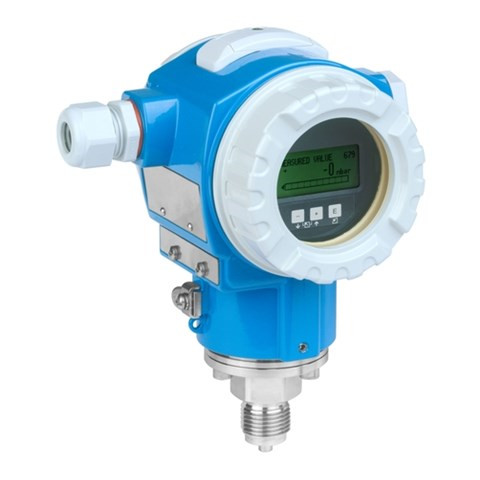 Endress Hauser Absolute and gauge pressure Cerabar PMC71 PMC71-AB19YBMRBAA
PMC71-AB19YBMRBAA
100% New & Original
Need a Quote?
Detailed Information
Endress Hauser PMC71-AB19YBMRBAA-52017196-Cerabar-S-PMC71
Cerabar S PMC71 1 ST
PMC71-AB19YBMRBAA
010 Approval: A Non-hazardous area
020 Output; Operating: B 4-20mA HART; inside + LCD
030 Housing; Cover Sealing; Cable Entry: 1 T14 316L IP66/67 NEMA6P;
EPDM;M20 gland, T14 = side cover
(Ex d > M20 thread)
040 Sensor Range; Sensor Overload Limit: 9Y Special version, TSP-no. to be spec.
050 Calibration; Unit: B **Customised; see additional spec.
070 Process Connection: MR DIN11851 DN50 PN25, 316L, flush
mount, slotted-nut, EHEDG, 3A are
available in combination with seal
NBR/EPDM only
080 Seal: B EPDM
100 Additional Option 1: A Not selected
110 Additional Option 2: A Not selected