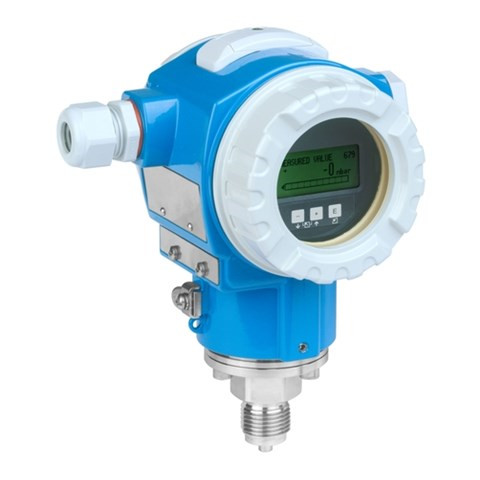 Endress Hauser Absolute and gauge pressure Cerabar PMC71 PMC71-1HLF9-115
PMC71-1HLF9-115
100% New & Original
Need a Quote?
Detailed Information
Endress Hauser PMC71-1HLF9-115-52017196-PMC71-1AY1ECGHDBU-Cerabar-S-PMC71
Cerabar S PMC71 1 ST
PMC71-1AY1ECGHDBU
010 Approval: 1 ATEX II 1/2G Ex ia IIC T6
020 Output; Operating: A 4-20mA HART; extern + LCD
030 Housing; Cover Sealing; Cable Entry: Y Special version, TSP-no. to be spec.
040 Sensor Range; Sensor Overload Limit: 1E 250mbar/25kPa/3.75psi gauge;
5bar/500kPa/75psi
050 Calibration; Unit: C **Works calib. certificate 5-point; see
additional spec.
070 Process Connection: GH Thread ISO228 G1/2 hole 11.4mm,
316L
080 Seal: D FFKM Kalrez 4079
100 Additional Option 1: B 3.1 Material certificate, wetted metallic
parts, EN10204-3.1 inspection
certificate
110 Additional Option 2: U Mounting bracket, wall/pipe, 316L