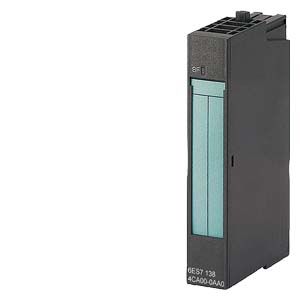 HKXYTECH Hotsale Siemens 6ES7135-4FB01-0AB0 SIMATIC DP Electronics module Siemens PLC 6ES71354FB010AB0
6ES7135-4FB01-0AB0
100% New & Original
Need a Quote?
Detailed Information
HKXYTECH Hotsale Siemens 6ES7135-4FB01-0AB0 SIMATIC DP Electronics module Siemens PLC 6ES71354FB010AB0
SIMATIC DP, Electronics module f. ET200S, 2 AO U, 15 mm width, +/-10V; 13 bit+sign, 1..5 V; 12 bit, Cycle time less than 1 ms with SF LED (group fault)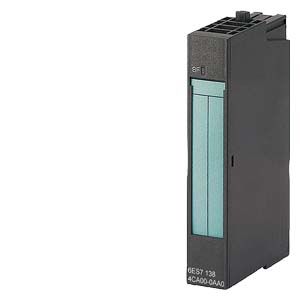 Product

Article Number (Market Facing Number)

6ES7135-4FB01-0AB0

Product Description

SIMATIC DP, Electronics module f. ET200S, 2 AO U, 15 mm width, +/-10V; 13 bit+sign, 1..5 V; 12 bit, Cycle time less than 1 ms with SF LED (group fault)

Product family

Analog electronic modules

Product Lifecycle (PLM)

PM400:Phase Out Started

PLM Effective Date

Product phase-out since: 01.10.2020

Price data

Region Specific PriceGroup / Headquarter Price Group

2AP / 2AP

List Price

Show prices

Customer Price

Show prices

Surcharge for Raw Materials

None

Metal Factor

None

Delivery information

Export Control Regulations

AL : N / ECCN : EAR99H

Standard lead time ex-works

15 Day/Days

Net Weight (kg)

0,046 Kg

Packaging Dimension

6,20 x 9,20 x 2,20

Package size unit of measure

CM

Quantity Unit

1 Piece

Packaging Quantity

1

Additional Product Information

EAN

4025515072409

UPC

662643231373

Commodity Code

85389091

LKZ_FDB/ CatalogID

ST76

Product Group

2301

Group Code

R151

Country of origin

China

Compliance with the substance restrictions according to RoHS directive

Since: 31.12.2008

Product class

A: Standard product which is a stock item could be returned within the returns guidelines/period.

WEEE (2012/19/EU) Take-Back Obligation

Yes
HONGKONG XIEYUAN TECH CO.,LTD, was established in 7th Nov.,2011, it is a comprehensive corporation with its independent rights of export and import.. We commite to providing customers with convenient and efficient industrial supplies services. From the product, price, logistics, service process for customers to improve procurement efficiency, reduce procurement costs, and grow together with customers.
We can supply Yokogawa, Siemens, ABB, Schneider, Emerson, Rosemount, Honeywell, Pepper+Fuchs, MTL, Fluke, Fisher, Endress+Hauser, Phoenix Contact, Weidmüller, Triconex, KROHNE, Dräger, Allen-Bradley, Omron, Eaton, SMC, Eaton, RAE, Testo, MSA, FESTO, Vega, Yaskawa, Danfoss, GE, Fisher, Hirschmann, IFM, Turck, MOXA, Foxboro etc.
Our wide range of products include Field Instruments, Field Communicator, Gas Detectors, Process Analyzers, Pressure Transmitters, Temperature Transmitters, Flow Meters, Inverters, Multimeters, Safety Barriers, Positioners, Controllers, Valves, Circuit Breakers, Sensors, DCS, PLC etc.
We endeavor to provide our customer with high quality, 100% original brand new products at competitive prices. Our targeting market includes Oil and Gas Industry, Refinery, Chemical, Mineral, Power and Energy, Ocean Engneering, Electricity, Food, Environment Protection and many other fields.
We operate in more than 50 countries around the world. There are: Singapore, Indonesia, Malaysia, Philippines, Vietnam, Thailand, South Korea, Kazakhstan, Bangladesh, United Arab Emirates, Saudi Arabia, Iran, Iraq, Kuwait, Oman, Qatar,Germany, Italy, Austria, UK, Nigeria, Pakistan, Egypt, USA, Chile, Brazil, Mexico etc.
We can also supply the following products:
| | |
| --- | --- |
| SIEMENS | 6GK7342-5DA03-0XE0 |
| PHOENIX | 2866776 |
| SIEMENS | 6ES7135-4FB01-0AB0 |
| SIEMENS | 6ES7331-1KF02-0AB0 |
| SIEMENS | 6ES7323-1BL00-0AA0 |
| SIEMENS | 6ES7307-1EA01-0AA0 |
| SIEMENS | 6ES7134-4MB00-0AB0 |
| SIEMENS | 6ES7972-0BA12-0XA0 |
| HITACHI | LPU 500 |
| HITACHI | LNC 500 |
| TESTO | 0563 8451 |
| PARKER | RM2PT2SSV20 |
| ROSEMOUNT | 2088G2S22A1E5Q4 |
| ROSEMOUNT | 2088G1S22A1E5Q4 |
| ROSEMOUNT | 2051CD2A22A1AE5DFQ4 |
| FOXBORO | SRD991BHQS7EA4NY-V01 |
| COPELAND SCROLL | ZR19M3E-TWD-522 |
| CONEX | 10-2599-001 |
| SENSYCON | 46709 |
| FLUKE | FLUKE 177 |
| FLUKE | FLUKE 572-2 |
| A-B | 9324-RLD300ENE |
| A-B | 9355-WABGWENE |
| A-B | 1783-ETAP |
| A-B | 9515-ASTPRDCFENE |
| A-B | 9115-ASTSRVRENE |
| A-B | 9115-ASTCAP0100E |
| A-B | 1756-A4 |
| A-B | 1765-A10 |
| A-B | 1756-L71 |
| A-B | 1756-RM2 |
| A-B | 1756-IF8H |
| A-B | SST-ESR2-CPXS |
| A-B | 1788-EN2FFR |
| A-B | 1783-ЕТАР |
| A-B | 1492-IFM40F |
| A-B | 1756-TBCH |
| A-B | 2198-H070-ERS2 |
| WEIDMULLER | 9444610000 -RSM-16 24V(-/+)1CO S |
| TEMP-PRO | STW-9597-3 |
| TEMP-PRO | 70X559-XF00-MBH-000009G01 |
| ABB | PM866AK01 |
| ABB | SB821 |
| ABB | CI854AK01 |
| ABB | CI867 |
| ABB | CI801 |
| ABB | AI810 |
| ABB | AO810 |
| ABB | DI818 |
| ABB | DO818 |
| ABB | TU830 |
| SCHNEIDER | ZB5RTA4 |
| SCHNEIDER | ZBRRA |
| ROSEMOUNT | 2-3-0710 -456 |
| ROSEMOUNT | 2-4-0710-171 |
| ROSEMOUNT | 2-4-0710-248 |
| ROSEMOUNT | 2-3-0710-453 |
| OMRON | PT100 |
| ABB | ACS320-03U-34A1-2 |
| EMERSON | 7A00068G02 |
| MTL | MTL-2213 |
| MTL | MA15/D/2/SI |
| MTL | SLP32D |
| RAE | 016-1171-000 |
| HONEYWELL | 51198651-100 |
| HONEYWELL | SPXCDXSG1SS |
| HONEYWELL | SPXCDALMG1 |
| YOKOGAWA | ZR22S-A-015-S-Q-E-T-T-E-A-SCT |
| MOOG | G771K616A |
| MTL | MTL7761AC |
| MTL | MTL7761PAC |
| ARMSTRONG | 11LD 3/4 BSPT X 1/2 OUT 5/64 2.08 OZ 3.1 |
| SIEMENS | 3VT9225-6AC00 |
| SIEMENS | 3VT9215-4TF30 |
| SIEMENS | 3VT9215-4TF00 |
| SIEMENS | 3RA6830-5AC |
| DANFOSS | 132F0026 |
| PEPPERL + FUCHS | HD2-DM-A |
| PEPPERL + FUCHS | NCB2-12GM35-N0 |
| PEPPERL + FUCHS | MBHD-FB1-4R.YO |
| PEPPERL + FUCHS | MB-FB-4R.YO |
| IFM | IG5399 |
| IFM | GI505S |
| A-B | 2711P-RP8A |
| A-B | 2711P-B12C4A8 |
| SIEMENS | 7MC7511-1JA13-0BA1-ZE00+T10+Y01+Y44 |
| SIEMENS | 7MC7500-1JB06-1BA1-ZE00+T10+Y01+Y44 |
| SIEMENS | 7MF1565-5CB00-1GA1 |
| SIEMENS | 7MF1567-3BG00-1GA1 |
| SIEMENS | 7MF1567-3CD00-1GA1 |
| WIKA | A-10-6-BA 425-NDZZ-AA-AGZ |
Victor Du ( Sales Manager )
HONGKONG XIEYUAN TECH CO., LIMITED
Add: 7-A16,Caishen Commercial Plaza,Hankou Railway Station,Wuhan,China
Tel: +86-27-8588 3233 | Fax:+86-27-8530 9780 | Mobile/Whatsapp :+86 18671080257 | Skype: live:victordu963
Mail: victor@whxyauto.com victor@hkxytech.com