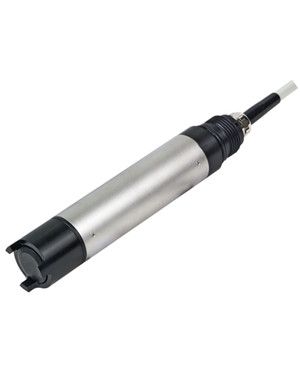 Endress Hauser Dissolved oxygen sensor Oxymax COS61 COS61-A1F0
COS61-A1F0
100% New & Original
Need a Quote?
Detailed Information
Endress Hauser Dissolved oxygen sensor Oxymax COS61 COS61-A1F0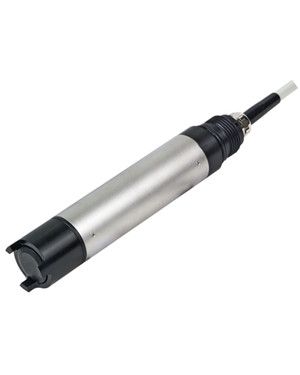 Optical oxygen sensor for water, wastewater and utilities
Oxymax COS61 is a high-performance oxygen sensor that offers fast, accurate and drift-free measurement. It supports your process with low maintenance, high availability and easy handling. The sensor's long-term stable fluorescence layer is exclusively oxygen-selective (interference-free), ensuring consistently reliable measurement.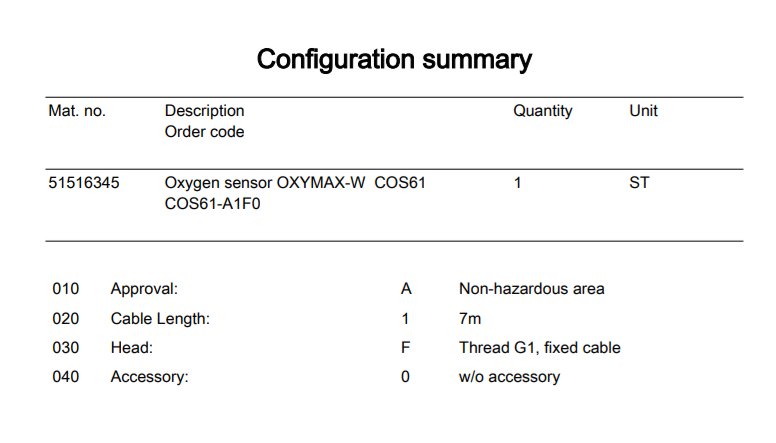 Benefits
Minimum maintenance, maximum availability

Fast, drift-free measurement for aeration control and process monitoring

Long-term stability for increased process safety

High-performing in all aeration processes (SBR, Anamox, etc.)

Chemical-free: no electrolyte handling

Easy measuring point changeover to optical technology compatible with COS31 and COS41
Field of application
Oxymax COS61 measures the dissolved oxygen concentration in:
Wastewater treatment plants:
- O2 control in the aeration basin
- Process water treatment and monitoring

Water works:
- Status monitoring of drinking water (oxygen enrichment, corrosion protection, etc.)
- Water quality monitoring in rivers, lakes or seas

Utilities of all industries:
- O2 control in the biological treatment
- Process water treatment and monitoring

Fish farming:
- O2 control for optimum growth conditions
Why do you choose us?
1. 100% original package product, 100% quality assurance.
If you find a fake product. Please contact us without hesitation! We afford the shipment cost! We send you a new product asking zero cent!
2. Varied payment methods.
We adopt Paypal, T/T, Alibaba Trade Assurance order, and other methods. If you can not trust us , you can choose to pay it via Ali-express! 100% make your money safe!
We mainly supply Yokogawa pressure transmitter, Emerson 475 field communicator, Emerson AMS Trex Device communicator, Siemens pressure transmitter, Honeywell transmitter, and the Honeywell BW gas analytics.

Contact : victor@hkxytech.com
Mobile Phone:86-18671080257(Whatsapp&Wechat)