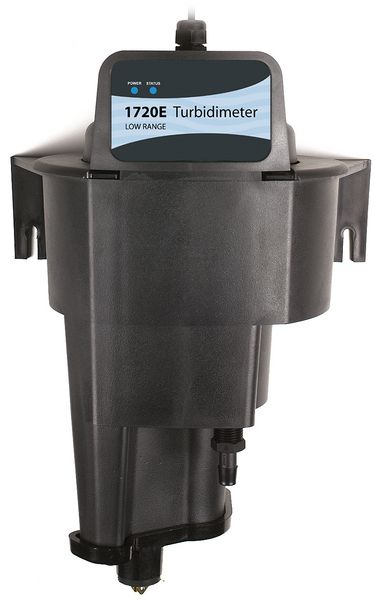 HKXYTECH 1720E Low Range Process Turbidimeter Configurator HACH 2978200 IN STOCK
1720E, HACH 2978200
100% New & Original
Need a Quote?
Detailed Information
HKXYTECH 1720E Low Range Process Turbidimeter Configurator HACH 2978200 IN STOCK
Accuracy
Continuously flowing sample flows through the patented* bubble removal system, which vents entrained air from the sample stream and eliminates the most significant interference in low level turbidity measurement. The 1720E Turbidimeter is not affected by variations in flow and pressure.
Simplicity
A simplified two-module design includes the sensor and the controller interface. The controller accepts two turbidity sensors; adding a second 1720E sensor makes a system with two complete turbidimeters. Connections are simple plug & play.
Data Collection and Display
The 1720E Turbidimeter uses the sc200 Controller to receive data from up to two sensors. A built-in data logger collects turbidity measurement at user selectable intervals (1-15 minutes), along with calibration and verification points, alarm history, and instrument setup changes for 6 months. Communications using Modbus® RS485, MODBUS® RS232, HART, or Profibus DP.
USEPA Reporting
Meets and exceeds USEPA Method 180.1 for measuring turbidity for drinking water compliance. One controller accepts up to two plug and play sensors giving you two complete turbidimeters. Sensitive to fine changes in low level turbidity with a built-in bubble removal system.
Experience
The 1720E Turbidimeter reflects 45 years of Hach leadership in turbidity measurement science. Hach has the largest turbidimeter installation base in the world. And, Hach offers a two-year warranty on the 1720E.
HKXYTECH 1720E Low Range Process Turbidimeter Configurator HACH 2978200 IN STOCK
Accuracy:
±2% of reading or ±0.02 NTU (whichever is greater) from 0 - 40 NTU
Accuracy 2:
±5% of reading from 40 - 100 NTU (Defined according to ISO 15839.)
Alarm:
When connected to sc controller: three set-point alarms, each equipped with an SPDT relay with unpowered contacts rated 5A resistive load at 230 Vac
Certifications:
Listed by ETL to UL 61010A-1: Certified by ETL to CSA C22.2 No. 1010.1: CE certified by Hach Company to EN 61010-1
Certifications 2:
CE certified by Hach Company to EN61326 (industrial levels)
Communication:
When connected to sc controller: MODBUS RS232/RS485, PROFIBUS, HART
Compliance Certifications:
Standard Methods 2130B, USEPA 180.1, Hach Method 8195
Mounting:
Turbidimeter body and head assembly: wall and floor stand; sc controller: wall, pole, panel, and floor stand
Operating Humidity:
5 - 95 % non-condensing
Operating Temperature Range:
0 - 40 °C (Double Sensor System)
0 - 50 °C (Single Sensor System)
Outputs:
Up to five selectable for 0-20 mA or 4-20 mA; output span programmable over any portion of the 0-100 NTU range; built into the sc Controller
Power Requirements (Hz):
50 - 60 Hz
Power Requirements (Voltage):
100 - 230 VAC
Range:
0.001 - 100 Nephelometric Turbidity Units (NTU)
Repeatability:
Better than ± 1.0 % of reading or ±0.002 NTU, whichever is greater (Defined according to ISO 15839.)
Response Time:
Initial response in 1 minute, 15 seconds for a full-scale step change
Sample Flow Rate:
200 - 750 mL/minute (3.1 - 11.9 gal/hour)
Sample Input:
1/4 inch NPT female, 1/4 inch compression fitting (provided)
Sample Output:
1/2 inch NPT female, 1/2 inch hose barb (provided)
Sample Temperature:
0 - 70°C (32 - 158°F)
Ship Wt. (lbs):
1720E Turbidimeter: 5.9 kg (13 lbs.)
1720E Turbidimeter and sc200 Controller:
6.31 kg (13.9 lbs.)
Signal Average Time:
User selectable from 0, 6, 30, 60, 90 seconds
Storage Conditions:
-20 to 60 °C (-4 to 140 °F)
Weight:
1720E Turbidimeter: 5.9 kg
HKXYTECH 1720E Low Range Process Turbidimeter Configurator HACH 2978200 IN STOCK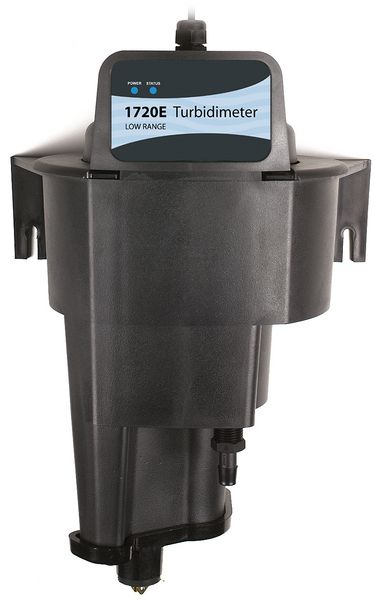 HKXYTECH 1720E Low Range Process Turbidimeter Configurator HACH 2978200 IN STOCK
| | |
| --- | --- |
| HACH | 2630020 (PACK OF 20) |
| HACH | LXV423.99.10100 |
| HACH | 3111002 |
| HACH | D3422A1 |
| HACH | 8786900 |
| HACH | LZY669 |
| HACH | LXV404.99.00112 |
| HACH | 9500.99.00662 |
| HACH | 9328100 |
| HACH | 5500.KTO.S0.A2U |
| HACH | 9660500 |
| HACH | 9253500 |
| HACH | 46981-00 |
| HACH | 4726000 |
| HACH | 9253000 |
| HACH | 46979-00 |
| HACH | LXV404.99.00552+ LZX414.00.70000 |
| HACH | HQ40D5300000 |
| HACH | 3422B3A |
| HACH | LXV404.99.00202 |
| HACH | LXV404.99.00102 |
| HACH | 1720E SC200 |
| HACH | LZY072 |
| HACH | 9582.99.00P2 |
| HACH | DR1900 |
| HACH | 8572400 |
| HACH | 41-250100 |
| HACH | 46991-00 |
| HACH | DR300 PV445.99.00110 |
| HACH | 2105569 |
| HACH | AS950 ASA.CXXX |
| HACH | AS950 9494700 |
| HACH | 41-250100 |
Victor Du ( Sales Manager )
HONGKONG XIEYUAN TECH CO., LIMITED
Add: 7-A16,Caishen Commercial Plaza,Hankou Railway Station,Wuhan,China
Tel: +86-27-8588 3233 | Fax:+86-27-8530 9780 | Mobile/Whatsapp :+86 18671080257 | Skype: live:victordu963
Mail: victor@whxyauto.com victor@hkxytech.com
Website: http://www.

hkxy-instruments.com

/ | GMT/UTC +8